I've been looking around for a decent carry case so I can take my miniatures to Games Day for absolutely ages. I usually end up taking my entries in a converted IKEA storage box, which was great but means I can only take one or two minis with me.
After looking around on the internet for a while and seeing some really cool ideas, I decided to ask my very talented Father-In-Law to see if he could make me something similar. I gave him the design and this is what he made: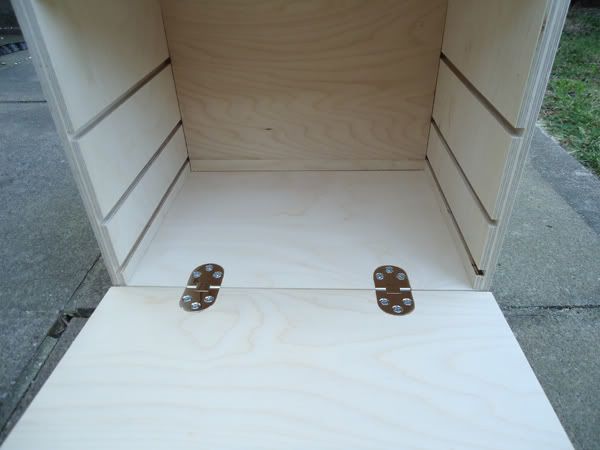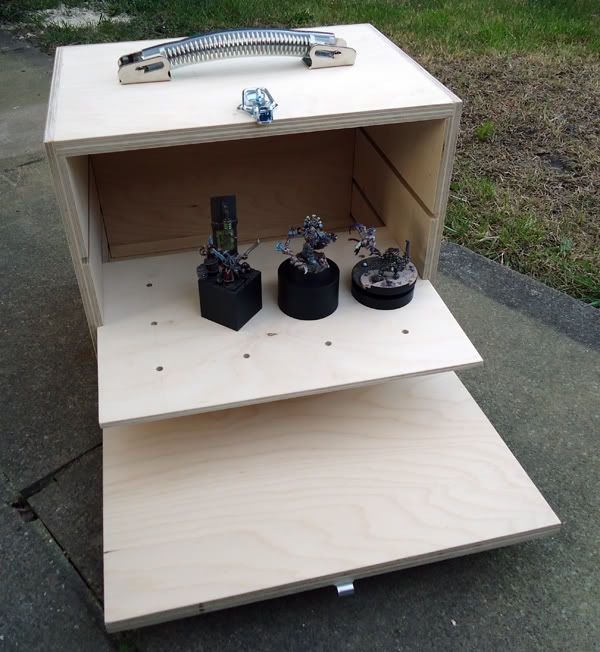 It's made of high quality 12mm Birchwood ply to give my miniatures proper protection from knocks and bumps while I am walking around. My particular case has got room for 3 removable shelves, which are large enough to carry a lots of miniatures.
If you are interested in getting a case made up then let me know and I can put you in touch with my Father-In-Law.
He has also said he can make cases to order, so if you need it to be a particular size just let him know and he will work out a price with you.
Cheers
W.