Hey all,
Paint thicknesses can be a tricky thing to get right, especially if you are just getting into painting miniatures, and there isn't a great deal of info out there on it (well there wasn't while I was growning up anyway). For most of us finding the right consistencies is just trial and error.
So I've done a really quick guide to show you what I personally do and what each term like glazes and washes should look like. Once you've been doing it for a while, you won't have to remember these ratios for thinning, you'll be able to do it buy eye.
I'd like to point out that there are no hard and fast rules to this, so if you are struggling with your paint thicknesses try my mixes out and see how you get on, if they don't suit your style of painting just tweak the ratios to suit yourself. But these should be a good place to start 🙂
Right first off always, always, ALWAYS thin your paints. Neat from the bottle they are just too thick to paint with… plus your paint will last a lot longer too.
You'll hear 3 main terms banded around on painting forums, these are paint (obviously) which will be thinned, washes and glazes. Here I've tried to show you on some tissue paper what they all look like (when I use them):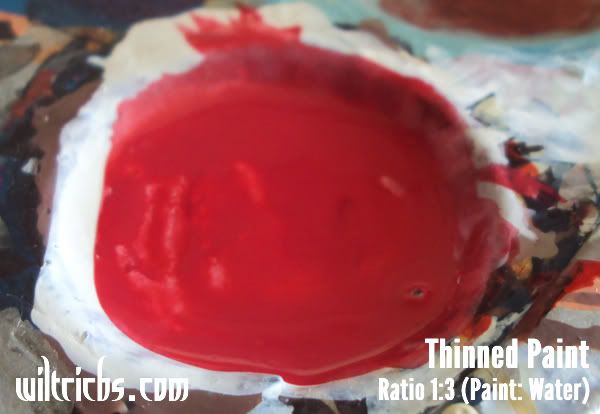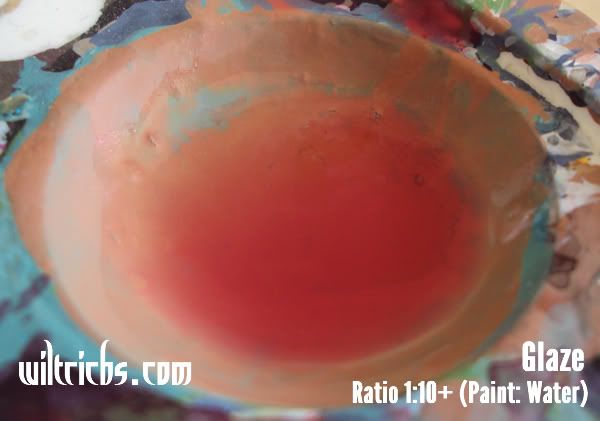 The discussion thread for this guide is here
Please feel free to comment, chip in or ask questions.
Cheers
Wil 🙂